How To Watch Sky Go Abroad in 2023: A Straightforward Guide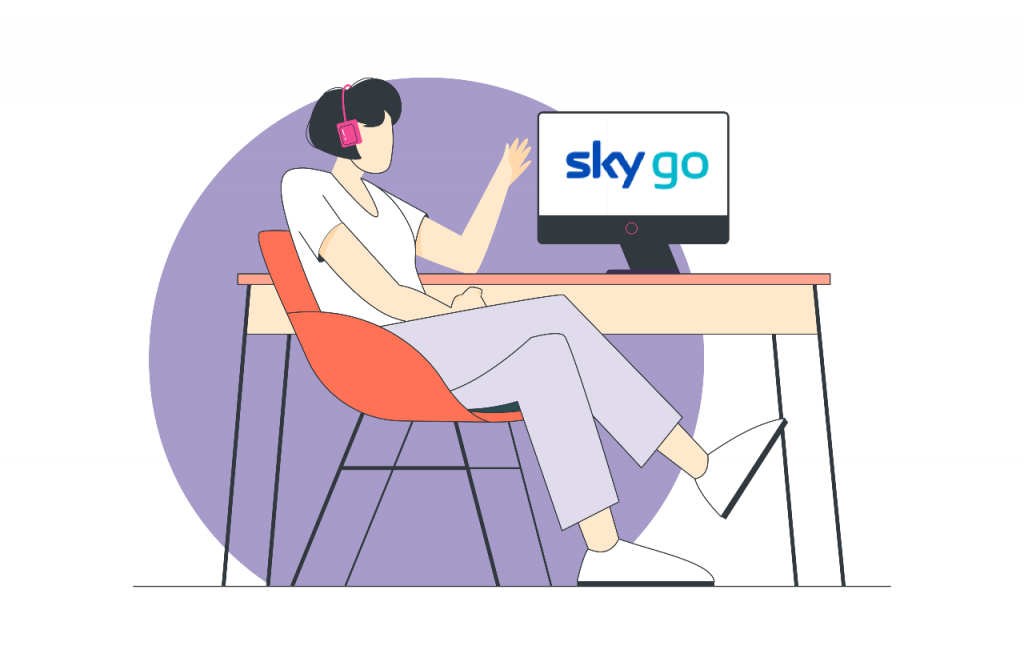 You're paying for your Sky subscription every month. So, you decide you want to watch a blockbuster on your iPad while you're outside the UK. You settle down and fire up your Sky Go app, but instead of the latest from Hollywood all you get is a message telling you you're not allowed to access Sky while you're abroad.
In this 10 minute guide we'll show you how to unblock Sky's streaming service Sky Go, no matter where you might be in the world.
Sky Go
Sky Go is your way of watching Sky when you're outside the house. Sky Go let's you register two devices you can use to watch your favourite Sky channels and movies, but to stream on both at the same time you have to subscribe to Sky Go Extra. You register on the Sky Go website or in the app and away you go. They offer a dedicated mobile and iPad/Android tablet app (Apple | Google Play), or you can use the desktop app on your Mac or PC.
Everything from your Sky subscription is available here, so you can catch up on the shows you've missed, if you're a Sky Sports subscriber you'll be able to watch your team live, and if you've got the film channels all that content is yours.
It's also possible to download shows and films, but only if you have a Sky Go Extra subscription that costs a little more each month. With the Sky Go Extra subscription you also get access to the Xbox and Playstation apps, which are not available otherwise.
Why can't I watch Sky Go from abroad?
The short answer is geo-blocking. TV broadcasters are licensed by geography. Your UK Sky subscription is available in the UK, but when you're abroad it's not valid - unless you have a VPN.
With a VPN it is possible to watch Sky Go no matter which country you find yourself in. With your iPad on a holiday in Spain? A work trip to Germany? Even an exchange trip to Japan? It's still possible to get the latest from Sky. And in this article, we will show you how to do it.
What is a VPN?
A Virtual Private Network or VPN is a way for you to increase your privacy when using the internet. With a VPN app working in the background while you're surfing you can mask your location from the web. Or, you can use it to change your location so that Sky Go thinks you're still in the UK.
There are lots of VPN providers available. If you use a reputable service, you can hide your computer from the web and increase your digital safety. A VPN acts as a gateway between you and the world, protecting your information and hiding your location. So you can watch Sky Go while relaxing in your hotel room.
Try our #1 rated VPN now
30-day money-back guarantee
Out of the country? Use a VPN and watch Sky Go
If you subscribe to a VPN service and download their app, you can use it to alter your internet location. So, when you're ready to catch up with Sky Atlantic, you can.
VPN providers operate servers in different countries. This lets you select a server in the country of your choice. So, if you're abroad and want to watch your team in the derby, use your VPN app to select a server in the UK and Sky Go thinks you're still in the country.
Normally, when using the internet your device talks directly to the service you're using. So, Sky Go knows exactly where you are. VPN providers use servers across the globe to provide you the opportunity to decide on the location you need.
A VPN provides a detour between your device and the Sky Go server (or any other service you choose). Sky Go sees the VPN is in the UK and thinks you are too.
Step-by-step: how to watch Sky Go abroad
1. Download the Sky Go app to your mobile device or computer
Click the link: Sky Go or go to an app store (Apple if you have an iPhone or iPad | Google Play if you have an Android device) and download.
Once the app's installed, log in with your Sky account. If you haven't already, you will need to register the devices you use. Sky allows up to 2 devices, although you can change which devices are registered.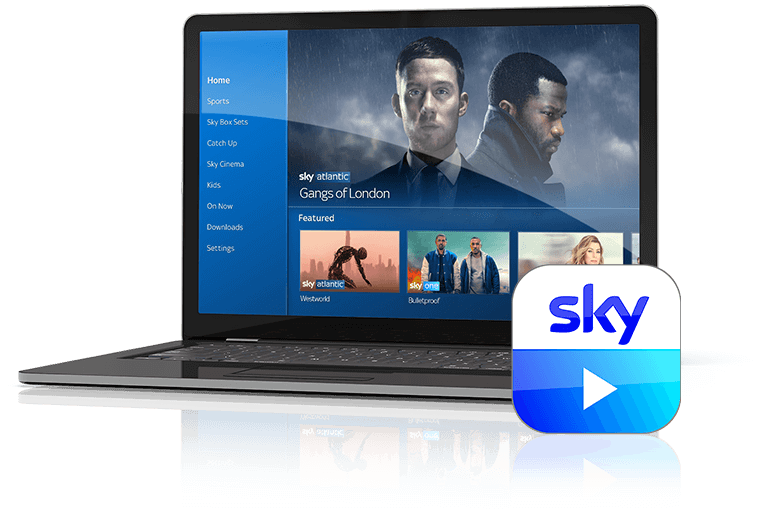 2. Sign up for a VPN subscription
Search for VPN in Google and you'll be bombarded with results and most of them do not work well with UK streaming services. Fortunately, we've tested lots of VPN providers so that you don't have to. We know which ones work with the UK broadcasters, which have the most reliable service and who has decent customer support.
The best services offer different lengths of subscription. So, if you only want to use it while you're away you can. Or you can keep a VPN when you get back home and use it to access many of the world's best channels from your own sofa.
3. Set up the VPN on your devices
Once you've signed up for a VPN, download and install the app on your electronics.
How? The apps for our recommended VPNs are very easy to use.
First, get the app from their website or an app store.
Use your registered email and password to log in.
Start the app and you'll find a list of servers available for you to use. Choose one in the UK.
The internet now thinks you're in the UK, no matter where you are.
Sky Go is yours to command! It's time to settle down with Sky Cinema.
(And, once you've finished, check out all the other broadcasters, from all corners of the globe, that you can access thanks to your new VPN)
---
Frequently Asked Questions
Can I use the VPN to unblock other streaming services?
Absolutely! A VPN allows you to stream from any country with a server in it. A best-in-class VPN such as ExpressVPN allows you to unblock Channel 4, ITV hub, Channel 5, BBC iPlayer, over 15 Netflix regions (including the UK), Hulu, Disney+, Amazon Prime Video, HBO, Hotstar and many, many more.
Can I access Sky Go without a Sky subscription?
No, unfortunately as with all things Sky you need to be subscribed. But if you don't have a Sky subscription you can always check out Now TV to access Sky for a limited time.
Is watching Sky Go using a VPN illegal?
No it is not illegal. But it is against Sky's terms and conditions so if you use a VPN it is at your own risk.
Can I use a free VPN with Sky Go?
Possibly, but our research hasn't found one that lives up to our criteria:
Offers consistently fast, reliable service
Allows you to unblock all the major channels
Not a security risk. – Free services have a history of selling your information (they have to make money somehow right?)
Have reliable customer service
But, if you come across a free VPN service that does these things, please let us know and we'll add it to our list.
What VPN do you recommend for watching Sky Go?
For Sky Go, and other UK broadcasters our top recommendation is ExpressVPN. Other options include Surfshark and NordVPN.
All three have varied subscription options, are fast, reliable and give good customer service. And all three provide a money-back guarantee but ExpressVPN is currently offering 3 extra months free - click here to check it out.
ExpressVPN - Get 3 extra months FREE
30-day money-back guarantee