How To Watch Channel 5 Abroad: The No-Nonsense Guide for 2023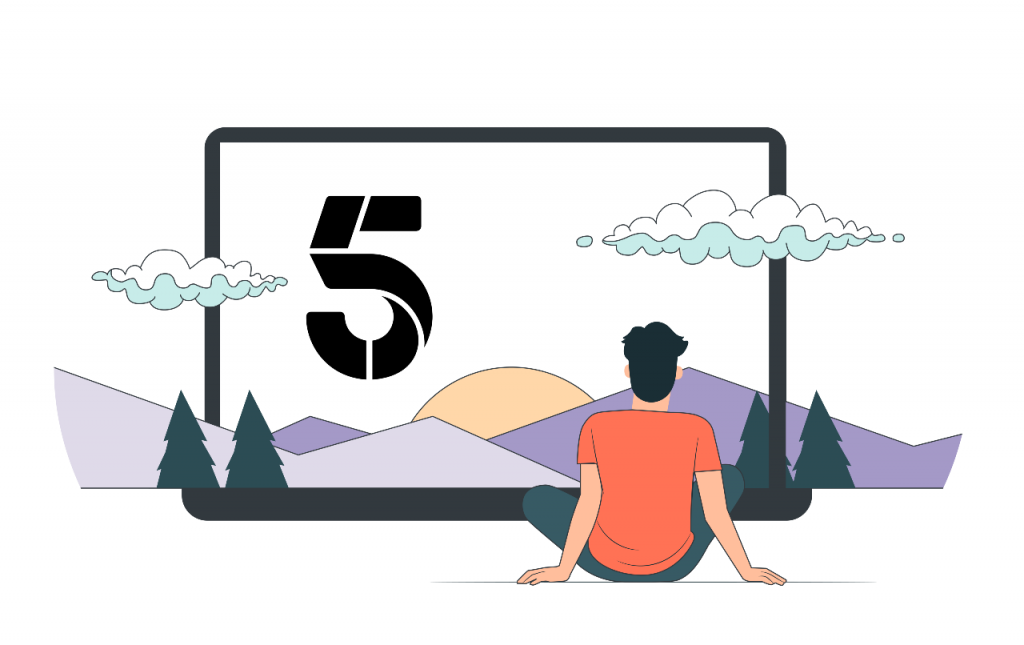 Geo-blocking. You may have heard of it. If you've ever tried to use My5 from outside the UK, then you'll definitely have experienced it. Instead of Aussie accents and dodgy relationships, you're faced with a black screen telling you, you're in the wrong location.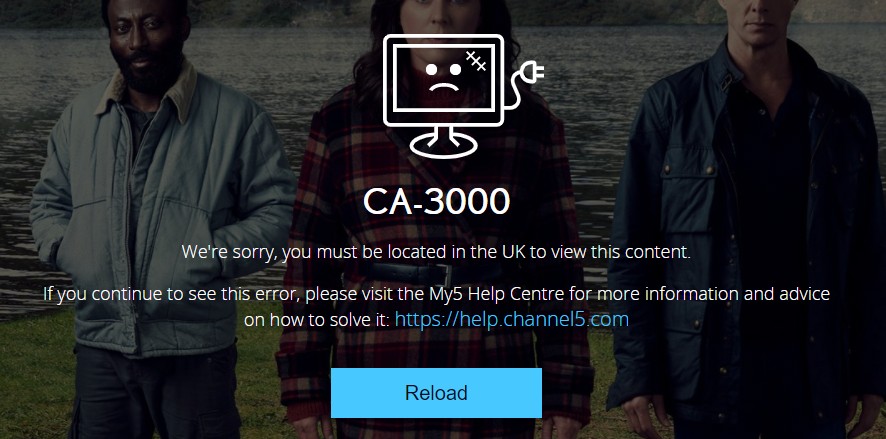 TV licensing is geographical. That means even if you are a UK resident, and have just hopped on a plane to escape the weather, you won't be able to catch up on your favourite Channel 5 programmes until you get back. Unless you use a VPN.
That's right, you can catch up on your favourite programmes no matter where you are. And we're going to show you how. Want to watch My5 from abroad? No problem.
In this 10 minute guide we'll show you how to unblock My5 and regain access to all of your favourite TV programmes even when you're outside the UK. Let's get started.
What is a VPN?
VPN stands for Virtual Private Network and it can be used to hide your computer from the internet. There are many reasons why you might want to do this. Privacy being the main one. Using a VPN protects your privacy by masking your location and other information from the websites and services you connect to.
Many reputable companies offer VPN services. By using their service, you can hide your computer - or make it look like you're somewhere you're not. Like still being in the UK, when in fact you're sitting on a balcony abroad wishing you could catch up on your favourite soap.
Outside the UK? Use a VPN to unblock My5
A VPN service installs a little app on your computer, tablet or phone. Using this app, you can change your internet address to a server in a different country. So, if you wish to watch My5 you use your VPN app to select a server in the UK.
Just like that - it appears to My5, and any other internet service, as though you're in the UK. No longer geo-blocked, you're ready to catch up on your favourite channel 5 programs.
A VPN service can do this because they operate servers in different countries across the globe. Without a VPN your computer connects directly to the server you're trying to access, from whichever country you're in at the time. So, it's easy to see where you are.
A VPN acts as middle ground between you and, in this case, the My5 server. The My5 server talks to the VPN, sees it's in the UK, and thinks you are too.
Try our #1 rated VPN now
30-day money-back guarantee
Step-by-step: how to watch My5 if you're outside the UK
1. Get My5
Super easy. Go here : My5. Or download the app in the Apple or Google Play stores.
You don't even have to register to watch My5, although they offer benefits if you do. But note: If you do register, you'll need to use a UK postcode.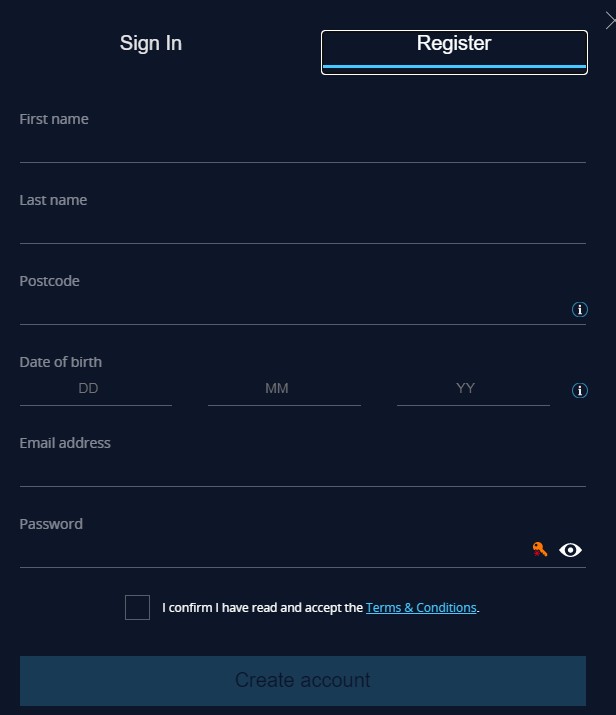 2. Sign up for a VPN subscription
Not all VPN services play nicely with UK broadcasters as they actively work to prevent VPN access.
Most services offer a few different subscription lengths, so you can decide if you want a VPN just for the holiday, or if you'd like to use it to access some of the world's best TV from the UK when you get home. That's right, a VPN doesn't just work for My5 abroad. It also works for all sorts of channels when you're in the UK.
3. Set up the VPN on your computer, phone or tablet
Once you've signed up for a VPN, you need to download their software onto your computer, phone or tablet (or all three).The apps for all three of these VPN services are very easy to use:
Download and install the app from their website or the relevant app store.
Log in with the email and password you used to sign up, pick the UK from the list or map of servers available, and select connect.
You are now running your internet connection through a VPN server in the UK.
4. That's it! - My5 is now available.
Go back to the My5 website or app and start watching your favourite Channel 5 programs.
(And once you've done that, you can check out some of the other geo-blocked channels you can now access thanks to your VPN)
---
Frequently Asked Questions
Can I use the VPN to unblock other streaming services?
Yes! Having a VPN subscription is great value for money because it allows you to stream TV from all over the world.
Using ExpressVPN you can stream not only My5 but also: ITV, Sky Go, Channel 4, BBC iPlayer, over 15 Netflix regions (including the UK), Hulu, Disney+, Amazon Prime Video, HBO, Hotstar and many, many more.
Can I use My5 without a UK address?
Yes. Channel 5 doesn't actually check. You just need to input a UK postcode when registering (or don't register) and the app will let you continue to the stream.
Is watching My5 using a VPN illegal?
No, of course not. But, as with most TV broadcasters, it is against the Channel 5 terms and conditions. So if you decide to use a VPN with My5 you do so at your own risk. Or just use the service without creating a user.
Can I use a free VPN with My5?
In theory yes. But we haven't found any free services that:
Offer consistently good service
Allow you to unblock all the major channels
Aren't a security risk. – Free services have a history of selling your information (they have to make money somehow right?)
Have decent customer service
But, if you come across a reliable one, please let us know and we'll add it to our list.
What VPN do you recommend for watching My5 abroad?
For streaming My5 our #1 recommendation is ExpressVPN. Other good options include Surfshark and NordVPN.
They all work. They all provide very easy to use applications (you basically just click a country on a map and you're connected) and great customer support. They also all provide a money back guarantee that lets you try for 30 days risk free. Right now, ExpressVPN is offering 3 extra months free if you sign up for a 12-month plan - click here to check it out.
ExpressVPN - Get 3 extra months FREE
30-day money-back guarantee