How To Watch Channel 4 Abroad in 2023: A Straightforward Guide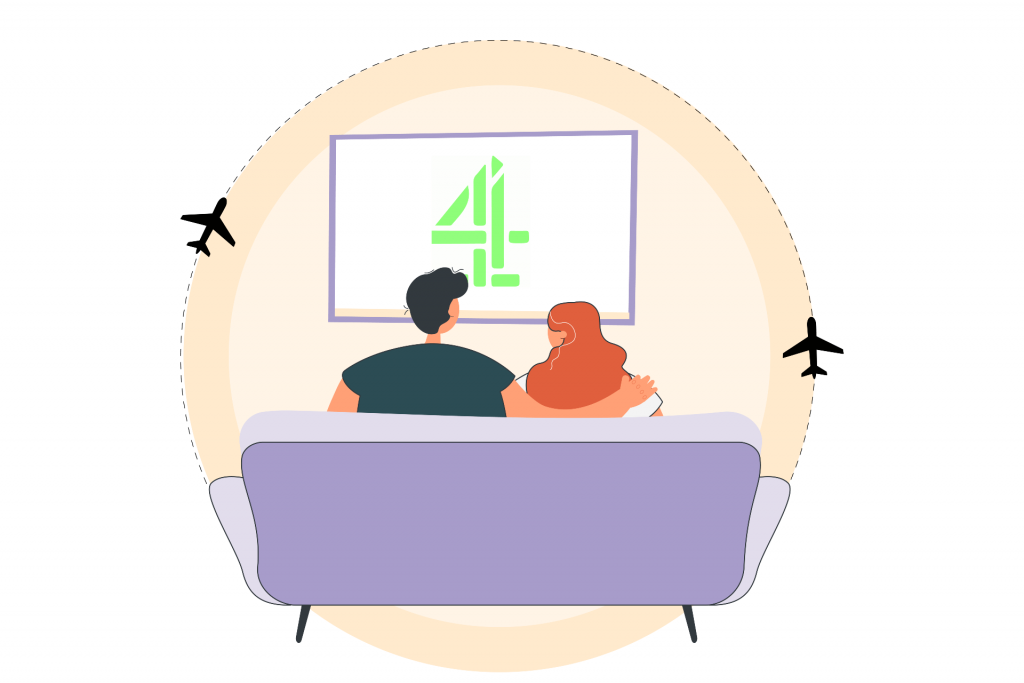 You're out of the country but still want to catch up on your favourite Channel 4 programs. Instead of the latest melodrama from Chester with Hollyoaks or a shockingly bad celebrity date, you're faced with a warning – you're in the wrong country.
In this 10 minute guide, we'll show you how to unblock Channel 4's streaming service, and watch it no matter where you are. Let's go!
Channel 4 (previously All 4)
Channel 4's streaming service used to be called All 4, but is now back to just being "Channel 4". So, if you want to see Celebs Go Dating, or The O.C. This is the place to go. Almost all of Channel 4's content is available on demand here, with a few exceptions due to licensing rights.
The platform offers live streaming of all Channel 4 TV channels, including Film4, E4, and others. Additionally, you can download select shows for later viewing, although this feature is restricted to mobile devices.
There is also the possibility to watch shows ad free with the Channel 4+ option. By subscribing to this service for a small monthly fee (£3.99), you can enjoy your favourite programs without the pesky ad breaks. Plus, you gain early access to some episodes before they're available to everyone else.
Why is Channel 4 blocking non-UK viewers?
TV licensing is based on location. So, if you're a UK resident, but have headed abroad for any reason, you won't be able to catch up on your favourite Channel 4 programs until you get home. That is —unless you have a VPN.
Yes! It is possible to catch the latest true crime series even if you aren't in the UK. And in this article, we will show you how to do it. Want to watch Channel 4 from anywhere? No problem.
Abroad? Unblock Channel 4 with a VPN
By installing an app from a VPN service provider, you can change your internet location to anywhere the VPN provider has a server. Using this app, you can change your internet address to a different country. So, if you wish to watch Channel 4, you use your VPN app to select a server in the UK.
And now it appears to Channel 4, and any other website you access, that you're in the UK. The streaming service is no longer blocked, and you can watch Hollyoaks, and all your other favourites whenever you choose.
When not using a VPN, your computer talks directly to the website or service you're using. This makes it easy to see where you are. VPN companies operate servers all over the world so that you can choose the server in the country you need.
A VPN acts as middle ground between you and, in this case, the Channel 4 server. Channel 4 talks to the VPN server and sees it's in the UK and therefore thinks you are too.
Try our #1 rated VPN now
30-day money-back guarantee
Step-by-step: how to watch Channel 4 if you're outside the UK
1. Get the Channel 4 app
Super easy. Go here: Channel 4 or download the app in the Apple or Google Play stores.
If you don't have a Channel 4 account, you'll need to register. You can't access Channel 4 without an account. And remember, to get an account you'll need a valid UK address.
First, they'll confirm your email address and then you can carry on with the registration.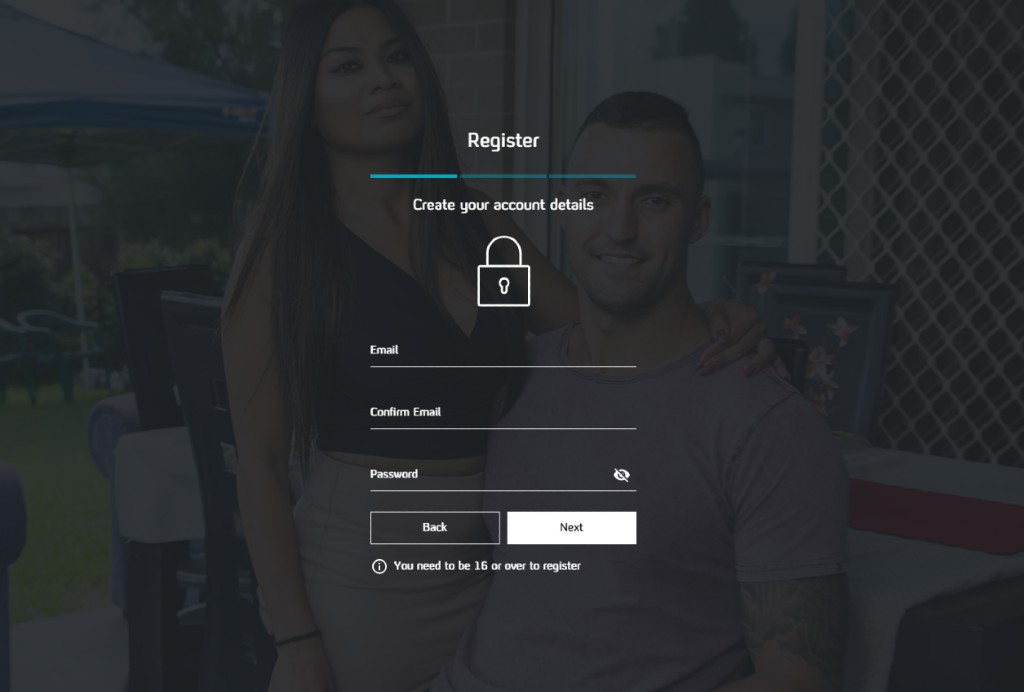 2. Sign up for a VPN service subscription
We know there are dozens (hundreds?) of VPN services out there and a majority of them do not work with Channel 4. UK Broadcasters try to deter VPN service providers and attempt to block access. That's why you need a good VPN provider who has lots of servers. We've tested most VPNs and selected the three best ones. These are the ones that we know, for a fact, can unblock All4.
Thanks to having different subscription lengths available, you can choose if you want a VPN only while you're abroad or would prefer to keep it and access all sorts of the world's best TV while you're at home in the UK. That's because a VPN isn't just useful when you're away. You can use it to watch global TV from the comfort of your own home.
3. Set up the VPN on your computer, phone and/or tablet
Once you've signed up for a VPN, you just need to install the app onto your computer, phone or tablet (or all three).
All the apps for these VPN's are easy to install and use:
Get the app from their website or the relevant app store and install it.
Log in with the same email and password you used to sign up.
Once in the app you will find a drop-down list or map showing the servers available. Pick one in the UK.
Your computer is now running through a UK server.
4. That's it! Channel 4 is now unblocked.
Go back to the Channel 4 website (or app) to watch any of your favourite Channel 4 shows.
(And, once you've caught up, you can now find dozens of other TV channels to watch thanks to your new VPN)
---
Frequently Asked Questions
Can I use the VPN to unblock other streaming services?
Yes, you can! A VPN subscription lets you access servers all over the world so you can stream TV from anywhere.
With out top pick ExpressVPN you can stream not only Channel 4 but also: ITV, Sky Go, Channel 5, BBC iPlayer, over 15 Netflix regions (including the UK), Hulu, Disney+, Amazon Prime Video, HBO, Hotstar and many, many more.
Can I access Channel 4 without a UK address?
Yes. Although the registration will ask you for a postcode, Channel 4 doesn't check, so as long as you use a valid one the app will let you stream.
Is watching Channel 4 using a VPN illegal?
No, of course not. But if you decide to use a VPN for streaming, it is at your own risk. Most broadcasters say it is against their terms and conditions.
Can I use a free VPN with Channel 4?
In theory yes. But we haven't found any free services that:
Offer consistently good service
Allow you to unblock all the major channels
Aren't a security risk. – Free services have a history of selling your information (they have to make money somehow right?)
Have decent customer service
But, if you come across a reliable one, please let us know and we'll add it to our list.
What VPN do you recommend for watching Channel 4 abroad?
For streaming All4 our top recommendation is ExpressVPN. Good alternatives include Surfshark and NordVPN. With good subscription options, great customer service and easy to use apps, these three are top. They also all provide a money back guarantee for 30 days.
Right now, ExpressVPN is offering 3 extra months for free, when signing up for a 12-month plan. Click here to check it out.
ExpressVPN - Get 3 extra months FREE
30-day money-back guarantee